ScreamWorld presents Friday the 13th Flick & Fright Night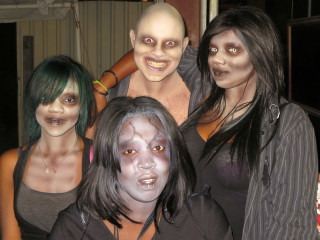 Coming on the horrifying heels of a just completed Halloween season, ScreamWorld will host an outdoor screening of the 1980 classic Friday the 13th and will then open its doors for one last thrill show.

The Alamo Drafthouse Rolling Roadshow, sponsored by Saint Arnold Brewing Company, is bringing history's most iconic slasher film to ScreamWorld on the perfect night for fright: Friday the 13th. Utilizing a 20-foot by 11-foot inflatable screen, the outdoor movie starts at 7 pm and patrons are encouraged to bring their own lawn chair for comfort. Beer, soft drinks and popcorn will be available for purchase.