Houston Cinema Arts Festival 2015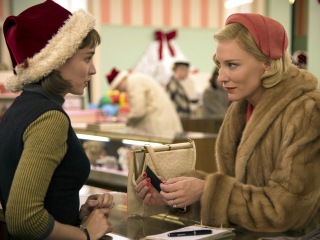 The 2015 edition of the Houston Cinema Arts Festival will feature nearly 50 screenings and other events, including opening night film Janis: Little Girl Blue, a 20th anniversary screening of Apollo 13, a 25th anniversary screening of House Party, Youth with Michael Caine and Harvey Keitel, Carol with Cate Blanchett and Rooney Mara, and more.
Screenings and events will take place at multiple locations, including The Museum of Fine Arts, Houston, Sundance Cinemas, Architecture Center Houston, Aurora Picture Show, She Works Flexible, Cafe Brasil, Project Row Houses, Rice Cinema, the Menil Collection, and Asia Society Texas Center.
For a complete schedule, go the festival website.