Hugo's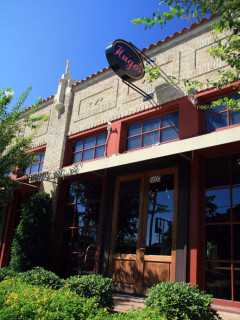 When out-of-towners turn up their noses at the thought of Mexican food (thinking, perhaps, of messy nachos and greasy burritos), blindfold them and drag them to Hugo's. As far as you can get from Tex-Mex stereotypes, Hugo's is modern, airy and famous for fresh, delicious, regional Mexican cuisine.
The lush semi-nude oysters dressed with octopus, crab, shrimp and red snapper are called "Vuelve a la Vida" (return to life) and are themselves reason enough to visit; we also love the lobster tacos, sopesitos (masa pancakes topped with duck and mole poblano, pork cracklings in salsa verde and rabbit tinga) and marinated pork ribs. Sunday brunch is a real scene with live music and patrons ordering rounds of potent margaritas as they dine on a buffet of ceviche, cabrito and slow-baked chicken blanketed in mole sauce. This was also one of the first restaurants in town to serve authentic mezcal.
In the summer, look for executive chef Hugo Ortega's special seasonal squash blossom and tomato menus. Also on the menu: sauteed grasshoppers, anyone?