The Flying Steps present Red Bull Flying Bach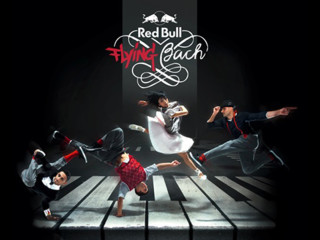 The celebrated and distinguished dance crew The Flying Steps and Red Bull Flying Bach will hit Houston for the first time ever at the Wortham Theater Center.
The four-time breakdance world champions The Flying Steps and opera director Christoph Hagel, using an interpretation of Johann Sebastian Bach's The Well-Tempered Clavier, present a show that combines Bach's classical masterpiece with modern electronic beats and clever choreography, dazzling audiences while shifting the borders between classical and urban culture. Expect a powerhouse production that's equal parts visual amusement and delightful sound.