Cast your vote now for the next CultureMap Stylemaker
We are down to the final eight in the 2015 CultureMap Stylemaker Awards. These fashionable and fabulous men and women were your favorites among our semifinalists, and now we need your help to determine the Readers' Choice winner. (The finalists are listed below in alphabetical order.)
Vote once a day, every day, until October 12 at 11:59 pm. Then join us on October 14 for the Stylemaker Awards announcement party at Tootsies in West Ave, where all eight finalists will showcase their best looks. We also will reveal the Readers' Choice and Judges' Choice winners.
Go reserve your spot now for the party.
Maryam Afshari
Occupation: Owner, Baanou Boutique
Website: baanou.com
Why Maryam deserves to be a Stylemaker: As a boutique owner, Maryam stays on top of not only what's in fashion, but what will be. Her eclectic sense of style is reflected in the designers she seeks out for the store and her fashionable wardrobe.
Holly Alvis
Occupation: Program Manager at Robert and Janice McNair Foundation
Website: instagram.com/holllsa
Why Holly deserves to be a Stylemaker: Holly steps out with personal flair whether it's to one of her beloved Houston Texans games or a charity function. She has a knack for getting it right and looking fabulous on every occasion.
Karina Barbieri
Occupation: Glamorous Mom/Philanthropist
Why Karina deserves to be a Stylemaker: A stylish mother of three, Karina captures attention when she walks into a room, looks stunning at all hours of the day, and is always wearing unique, elegant pieces that complement her figure beautifully.
Carrie Brandsberg-Dahl
Occupation: Household CEO
Website: instagram.com/carriebd
Why Carrie deserves to be a Stylemaker: Carrie loves to break the fashion rules and always stands out at glamorous charity functions with her own unique sense of style. She is an expert at contrasting hard and soft looks, and knows black is always in fashion.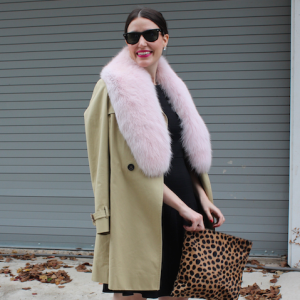 Valerie Dittner
Occupation: Creative Partner at Cheeky Vintage
Website: adornyourselfaccordingly.com
Why Valerie deserves to be a Stylemaker: Whether it's modern chic or vintage/retro, Valerie makes fashion fun and always turns heads when she enters a room with her classy style.
Staci Henderson
Occupation: Philanthropist/Fundraiser
Website: instagram.com/Stacirh71
Why Staci deserves to be a Stylemaker: Staci believes that fashion is a wonderful way to express who you are or how you are feeling without saying a word. And while designer goods are fabulous, she has a great eye and sense of style that trumps money spent any day.
Bryce Kennard
Occupation: Comcast Communications Director
Website: instagram.com/bhkennard
Why Bryce deserves to be a Stylemaker: Bryce is a spiffy dresser who combines preppy sophistication with fashion chic. He is always well dressed whether in the board room, on the polo fields or just lounging around.
Alex Martinez
Occupation: Bon Vivant
Why Alex deserves to be a Stylemaker: Dividing his time between homes in Puerto Vallarta and Houston, Alex combines Latin flair with American sophistication. He can be whimsical or dashing, depending on his mood, but never sartorially disappointing.