RodeoHouston 2017 Concert: Dierks Bentley
Many events have been canceled or postponed due to coronavirus concerns. Please check with the organization before going to any event.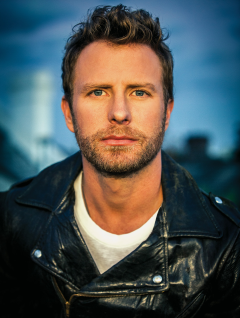 Dierks Bentley, a small-town kid from Arizona, set his sights on Nashville when he was 19 years old. Shortly after moving to Music City, Bentley experimented with traditional country and bluegrass music. He was named the Academy of Country Music's Best New Artist in 2005 and was inducted into the Grand Ole Opry in 2008. In 2010, Bentley's album, Up On The Ridge, peaked at No. 1 on Billboard's Bluegrass Albums chart.
Bentley's latest album, Black, takes the singer back to his traditional country and songwriting roots. The album's lead singles, "Different for Girls" and "Somewhere on a Beach," feature heart-wrenching lyrics that tell the story of relationships, both good and bad.