Lucienne at Hotel Alessandra present Wine Dinner
All events are subject to change due to weather or other concerns. Please check with the venue or organization to ensure an event is taking place as scheduled.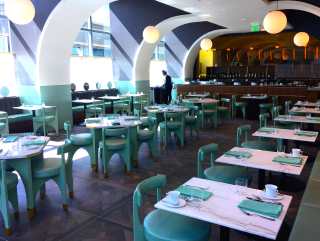 Lucienne executive chef Jose Hernandez and Enrico Incisa from Marchesi Incisa Della Rocchette will present a special night of food and wine. Incisa is a passionate wine lover who manages the exports at Marchesi Incisa della Rocchetta, a family owned historic winery located in Piedmont, Italy. Born in 1982, Enrico has a background in legal studies but couldn't resist the call for winegrowing and winemaking, a passion that runs centuries hold roots in his family.