Houston Symphony presents A Scheherazade Thanksgiving
All events are subject to change due to weather or other concerns. Please check with the venue or organization to ensure an event is taking place as scheduled.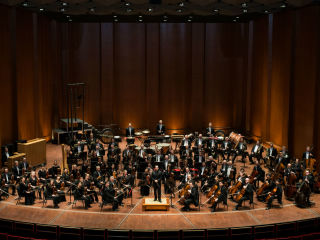 Andrés Orozco-Estrada conducts Rimsky-Korsakov's Scheherazade. Inspired by 1001 Nights, this orchestrated tone poem takes listeners along on the voyages of Sinbad and ends with an electrifying festival at Baghdad. Grammy® Award-winning violinist James Ehnes presents his interpretation of Shostakovich's Violin Concerto No. 1.