CAF Wings Over Houston Airshow
All events are subject to change due to weather or other concerns. Please check with the venue or organization to ensure an event is taking place as scheduled.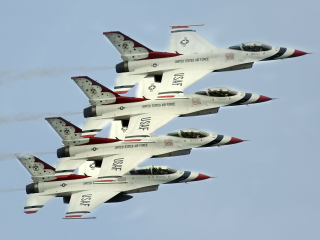 The CAF Wings Over Houston Airshow will feature the U.S. Air Force Thunderbirds; the 75th anniversary of the Doolittle Raid tribute; Vietnam reenactment featuring a F-4 Phantom and MiG-17; U.S. Navy F-18 Super Hornet demonstration; Tora! Tora! Tora! Pearl Harbor attack reenactment; civilian acrobatic performances including Michael Wiskus; reenactments by vintage military aircraft; static displays of vintage and modern military aircraft; as well as numerous exhibits and activities for all ages.