22nd Annual Houston - Texas Home & Garden Show
All events are subject to change due to weather or other concerns. Please check with the venue or organization to ensure an event is taking place as scheduled.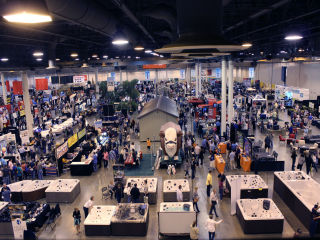 The 22nd Annual Texas Home & Garden Show covers more than 100,000 square feet with thousands of products, services and experts. The show is the paramount source for expert advice, money saving tips, remodeling ideas and "really cheap" home products.
The show's highlight is the GHBA Remodelers Council Charity Garage Sale, a do-it- yourselfer's dream, this garage sale covers more than 7,000 square feet of products at 50% to 75% off. The sale offers new, used and discontinued overstocked plumbing fixtures, including new technology, electronics including a projector, TVs, network items, remotes, speakers, surveillance cameras, cabinets, tile, appliances, hundreds of new Schlage door sets and more. Available only to show attendees, items are donated by the Remodelers Council and member companies in the GHBA. All proceeds will benefit 2018 Remodelers Council charity projects.