Savoir presents Meet the Winemaker Happy Hour
All events are subject to change due to weather or other concerns. Please check with the venue or organization to ensure an event is taking place as scheduled.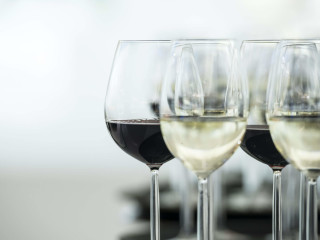 Savoir will host winemaker Vahe Keushguerian for a tasting of wine from Armenia. Keushguerian is the founder of a winery called Keush, which specializes in sparkling wine made from grapes indigenous to Armenia.
Armenian winemaking began over 6,000 years ago, making it the oldest winemaking region in the world. An incredibly mountainous country, Armenia is home to ancient varieties of grapes found nowhere else. The high elevation vineyards planted in the foothills of Mount Ararat are over 100 years old, and wine made from these unique vineyards showcases complexity, concentration and elegance.
Attendees will have the opportunity to meet Keushguerian and learn about the past, present, and future of Armenian winemaking. The tasting includes four wines: one sparkling wine, one white wine, and two red wines. The wine will also be available for special retail purchase.