Andrea Montgomery Designs
Local jewelry designer Andrea Montgomery knows the importance of accessorizing and her collection of earrings, bracelets and necklaces gives a girl plenty of options. Layer or don't layer? Pave diamonds or pearls? Custom pieces or ready-to-wear? Why not do it all?
---
Baanou
Art, fashion and design make for delightful and rather stylish partners, and Baanou strikes the perfect blend with its mix of apparel, jewelry and home decor. Line & Dot, 12th Street by Cynthia Vincent and Frame Denim are just some of the labels at Baanou, giving a fresh LA vibe to the Houston shopping scene.
---
Brooke Feather
California cool meets Texas casual at Brooke Feather, one of Houston's newest women's boutiques. The River Oaks Shopping Center store is a destination for those who like to keep it simple, sophisticated and a bit edgy. We can't get enough of the Ampersand As Apostrophe handbags and Ulla Johnson's ready-to-wear pieces.
---
Cakewalk Style Shop
Girlie girls, rejoice! Cakewalk Style Shop is a sweet shopping treat that always leaves us hungry for more. From the cute frocks and easy tops to attention-getting bags and adorable gifts you may just be tempted to keep yourself, there's lots to love. The Charmed Circle jewelry collection had us at first sight and begs to be layered with other pieces of jewelry.
---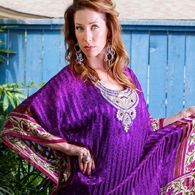 Carla Christoph
Want an island vacation but don't have the time to get away? May we suggest one of Carla Christoph's colorful and elegant kaftans as a breathtaking substitute? Whether short or long, Christoph's kaftans are bold with exquisite detailing, making them ideal for dinner poolside or out at a black tie affair. No two kaftans are the same and she even creates a line of children's kaftans that are equally as beautiful.
---
Cuatro
Cuatro is like Christmas every day. The consignment furniture and home accessories store welcomes Eames chairs alongside a French Country table and bother get along famously. In addition to furniture and decor, Cuatro also offers new gift items and occasional fashion pieces.
---
French Cuff Boutique
Easy feminine dressing is what French Cuff is all about. Fashion doesn't have to be complicated, and French Cuff's selection of apparel, jewelry and accessories give you looks to love. We appreciate their faithful #OOTD posts on Facebook and bet you will too.
---
Katie Design
Katie Design is jewelry with a message. Each piece of the Katie Design collection is imbued with a spiritual touch that shines. Gorgeous leather cuffs are emblazoned with crosses, rings are meant to be stacked and her necklaces are made to accommodate Katie Designs charms that especially meaningful to the person wearing them. Divine inspiration or fashion find? We say it's a little bit of both.
---
KB Kasuals
Dressing up doesn't have to be fussy and KB Kasuals offers women a place to land the freshest styles for day and night. There's some sass and edge to KB Kasuals selection of apparel, jewelry and accessories, but it's all approachable, affordable and everything you want right now.
---
Laurier Blanc
It's hard not to be swept away by the beautiful home accessories, artwork, jewelry and well-chosen apparel at Laurier Blanc. Whimsy meets beauty in all matter of items, so whether searching for a gardening gift or one-of-a-kind quartz and pyrite bookends, there's something amazing at every turn.
---
Manoosh
Art comes alive and takes new engaging forms with Manoosh, a collective of artists who transfer their creative imaginations into beautiful wearable art. Manoosh's cashmere scarves are ideal weights for Houston's temperamental weather and the ultimate accessory all year long.
---
Natural Pawz
We humans take our food choices very seriously, so it just makes sense that we would want the same natural, healthy choices for our four-legged friends too. Natural Pawz takes the guesswork out of shopping for cats and dogs, selling all-natural food and treats made with human-grade ingredients. With 15 Houston area locations, pet owners can also pick toys, shampoo, soaps and more.
---
New Living
A healthy and natural way to approach life's most basic moments is at the heart of New Living's philosophy. The Houston-owned business gives you organic options and peace of mind for every room in the house. Organic mattresses reclaimed custom furniture and other real life needs are met by the team at this revolutionary company.
---
Phoenicia Specialty Foods
Just saying the word Phoenicia makes our mouth water. The international food market is a haven for foodies and those seeking specialty items from more than 50 countries. Pop by for groceries or stay and browse the artisan breads, European pastries, boutique wines and beers, quality meats and cheeses, fresh seafood and meat.
---
Pomp & Circumstance
We like to think of Pomp & Circumstance as more of a Pop by and Celebrate life's moments kind of store. The selection of apparel, accessories and shoes are fun, flirty and affordable. Expect colorful, cute clothing and don't miss the Texas Love line, a collection of Lone Star State T-shirts and onsies.
---
Q Custom Clothier / Rye 51
Q Custom Clothier moved to bigger digs in West Ave and added a sibling called Rye 51 with more casual sportswear from Rag & Bone, Todd Snyder, Steven Alan and laid-back custom threads. The man-friendly concept also includes a pool table, TVs and ultra-luxe leather chairs for lounging, as well as complimentary whiskey while you shop.
---
Saint Cloud
Saint Cloud is an accessories haven and destination for those seeking sophisticated pieces that go above-and-beyond the everyday. Eyewear, hats, handbags, leather goods and men's items are just a sample of Saint Cloud's accessories and gifts that are ideal for every occasion and simply for no reason at all.
---
Sam and Lilli
No matter your style mood, Sam and Lilli have just the thing. From boho to edgy and all points in between, the men's and women's boutique is a one-stop shop for day-to-night. Expect a touch of whimsy and an influx of basics like denim, sweaters and eye-catching accessories.
---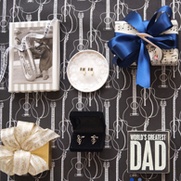 Shop the Symphony
This shopping experience will certainly be music too your ears. Tabletop, men's accessories, kid's gifts and novelty items are just a few of the items that always hit the right note. Just as the Houston Symphony provides entertainment and inspiration to music lovers, the Shop the Symphony boutique carries on the same tradition.
---
Space
Local and national artists are right at home at Space Montrose. The shop is a haven for hand-crafted and inspired jewelry, clothing, home decor, art, accessories and baby items. Looking for something off the beaten path? There's plenty of room to find just what you are searching for at Space.
---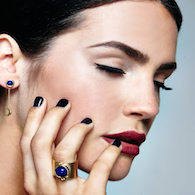 Sweet Suri Jewels
When the signature piece of a jewelry collection is called "Alchemy," one should expect that a bit of magic was melded with the it took chemistry to create something beautiful. Such is the case of Layla Asgari's Sweet Suri Jewels, a collection of bold and stunning necklaces, earrings, rings and cuffs made from gold-plated silver and a wealth of stones like turquoise, pink opal and lapis lazuli.
---
Theresa Roemer
Every woman needs those go-to pieces in her wardrobe, the ones she can pull on and accessorize for a look that says, "Why yes, I did wake up like this." Theresa Roemer's True and Real clothing collection exudes an easy elegance that goes from day-to-night and all occasions in between. Roemer also wanted her collection to travel well, so she chose fabrics like ponte knits in gray, black and brown that look fresh at every destination.
---
Ten Thousand Villages
Ten Thousand Villages brings the global shopping experience to your own back yard with its selection of hand-crafted gifts from artisans in Asia, Africa, Latin America and the Middle East. The shop is part of the World Fair Trade Organization, which works to improve the lives of people from around the world. Great gifts, home decor, jewelry and candles are among the offerings that give back all year long.
---
Tootsies
Tootsies is at the epicenter of Houston style and reigns as one definitive shopping destinations in the city. From ready-to-wear to couture, handbags to shoes, jewelry to accessories, Tootsies knows just how to dress Houston's fashion influencers. Look for fresh lines and great gift-giving ideas for everyone on your holiday list.
---
Tres Chic
The mother and daughter duo of Susan and Elizabeth Hancock combine their fashion prowess at Tres Chic, a one-stop shop for affordable, on-trend apparel, accessories and shoes. Just need a few pick-me-ups for that LBD or your favorite pair of jeans? Tres Chic's selection of jewelry, hats, scarves and belts will give your look the oomph it needs.
---
WildBloom Boutique
The whole "bloom where you are planted" expression definitely applies at WildBloom Boutique in Rice Village. The women's apparel and accessories shop focuses on fresh fashion for all of life's moments and is a great spot for finding gifts-even if the person who's receiving something special just happens to be you.
---
Zayver Jewels
What girl doesn't love a little sparkle and shine? Jewelry designer Bela Thacker certainly does, and she wants you to have a little shimmer too. Her Zayver jewelry collection of earrings, bracelets, necklaces and bangles incorporates semi-precious stones, crystals, brass, silver and gold-plated materials for a collection that is a colorful odes to femininity.
---
Manready Mercantile
Manready Mercantile is a one-stop-shop for USA quality and handmade goods, focusing on wood, leather and textiles. It was officially created in November of 2012 by Travis Weaver, a small town guy from Zephyr, Texas. If you combine honesty and hard work, you can't help but get such quality service and products. We know you'll find something here that you can pass down for generations.
---
Big Yoga / Big & Juicy Juice Bar
Montrose yoga studio Big Yoga stands apart from the ever expanding yoga market in Houston with a streamlined approach to class offerings and a commitment to community service. Experience energetic, inspired, sweaty, and fun styles of yoga. After getting hot and sweaty, cool down and replenish yourself with a juice from Big & Juicy Juice Bar within the yoga studio .
---