Arnaldo Richards' Picos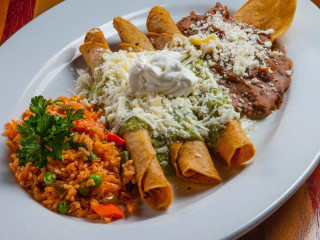 The new Picos is bigger than the southwest Houston original and sports a more luxurious interior. Chef-owner Arnaldo Richards has added a few new dishes to the menu from the 30-year-old original location. While it's hard to resist old favorites like chilorio or cochinita pibil, new dishes like osso bucco and duck in mole sauce are not to be missed. The Sunday brunch buffet offers an extensive selection at a reasonable price of $30.
Richards' daughter Monica serves as beverage director, and her additions to Pico's lineup of signature shaker margaritas are a worthy addition to the family legacy.