The Pass & Provisions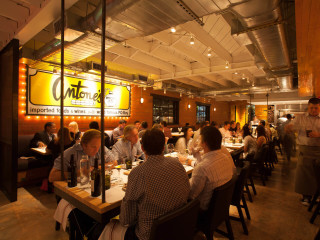 The Pass & Provisions is the well-regarded dual-concept restaurant from chefs Seth Siegel-Gardner and Terrence Gallivan. The Pass is named after a literal "pass" inside the restaurant where the food is prepped in full view of the small but comfortable dining room. It serves a nightly tasting menu to a limited number of diners. As for Provisions, it's a much more laid back affair with thoughtful, artfully crafted cocktails as well as a menu divided into sections like bread, meat, pasta, pizzas and vegetables. If nothing else, belly up to the bar for a pizza and a pint of craft beer or a cocktail.
Saturday brunch at Provisions is a low-key affair that features fresh baked items like kolaches and bagels. When the weather is nice, lingering over cocktails on the patio is a fantastic use of a lazy afternoon.