Etoile Cuisine et Bar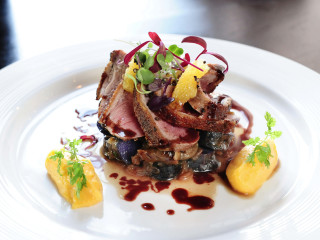 Etoile has emerged as one of those rare restaurants that's equally appropriate for a casual weekday dinner or blow out family celebration. People of all ages and diners of all levels of sophistication can find something on the menu. Whether it's a classic French entree like cassoulet or a more modern preparation of screamingly fresh seafood. Chef Philippe Verpiand was recently named a Master Chef of France, which both reflects his skill at his craft and cements Etoile's status as one of the city's best French restaurants.
While French food naturally lends itself to French wine, don't miss the restaurant's creative cocktails. They're an excellent companion to a couple of happy hour bites at the bar.