Camerata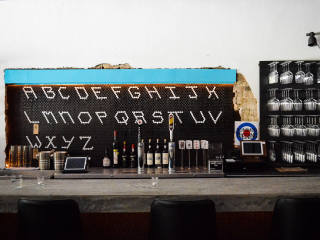 With a cool atmosphere and an exceptional wine selection, Camerata is the perfect place for a date night or just an evening with friends.
The "Beverages by the Glass" menu consists of a handful of reds, a handful of wines, a few bubbles and few rosés. About a third of the menu is changed out each day, and happy hour means half off on sips and glasses from bottles opened the previous night.
Also on the menu are a handful of beers, which Keck assembled with the same philosophy, choosing Old World, traditional styles from traditional regions — think Orval and Ayinger Brau-Weisse — all in large-format bottles. Camerata also keeps a couple of local beers on tap that are rotated out often.
The limited food menu is also local, with salami and cheese selections sourced by Houston Dairymaids. A selection of four costs $25 or all eight costs $45, and it's ideal for enjoyment at the long wooden community table or at the poured concrete bar.