Captain Foxheart Bad News Bar & Spirit Lounge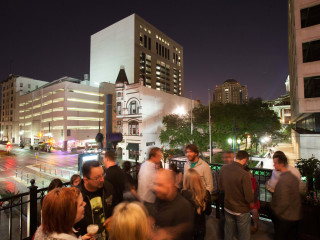 Don't be fooled by the chandeliers, antique French-inspired sofas and glossy dark wood surroundings: This bar is one laid-back spot that welcomes everyone from the after-work crowd to Montrose hipsters. The emphasis here is placed on the well-mixed cocktails from co-owner Justin Burrow, one of Anvil's first bartenders. This spot is the center of the Main St. downtown re-development scene, right next door to Moving Sidewalk, The Nightengale Room and The Pastry War.
Parking can be tough, so it's best to take the light rail. And be prepared to wait in line on weekend nights.