Sicardi Gallery presents León Ferrari: To Write opening reception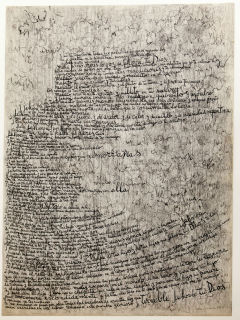 León Ferrari: To Write was curated in collaboration with the Fundación Augusto y León Ferrari. This exhibition will include drawings, paintings, collages, objects, and sculptures made between 1962 and 2008. It will also explore the role of writing in Ferrari's diverse artistic production. Pairing abstractions with the artist's politically critical objects and collages, the exhibition makes a case for the strong interrelationships between these seemingly diverse projects.
Following the opening reception, the exhibit will be on display through December 19.