Off The Wall Gallery presents Peter Max: A Retrospective 1960-2015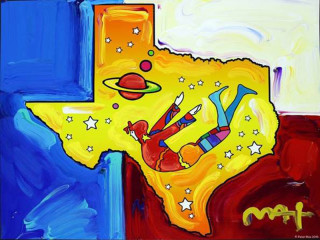 A newly-curated collection by the artist legend, Peter Max's exquisite paintings will be on exhibition and available for acquisition in a presentation at Off the Wall Gallery at the Galleria in Houston.
Max will make two very special appearances at the gallery. Previews begin Saturday, September 19 with a Preview Party from 5-7 pm, and two scheduled Meet the Artist receptions on Saturday, September 26 and Sunday, September 27.