Metdance presents Celebrating 20! Reaching Out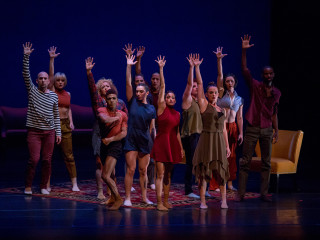 METdance presents Celebrating 20! Reaching Out, an event that will feature various content from METdance's "Celebrating 20!" season, which celebrates two decades of the company's performances, choreography, and educational outreach.
There will be preview excerpts of New York-based, long-time guest artist Kate Skarpetowska's forthcoming premiere. Other featured dances include "Forever Fleeting" by METdance associate director and past resident choreographer Joe Celej and "Semi-detached" by METdance past resident choreographer Kiki Lucas, as well as a special homage to METdance's "Jazzman," the late Steven Boyd.
The program will also include a collection of duets created by METdance artistic director Marlana Doyle, former company member Terrill Mitchell and Oliver Halkowich of Houston Ballet.