Josh Turner in concert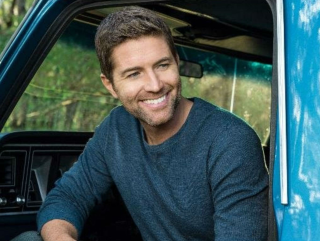 Josh Turner's rich, deep voice and distinctive style have made him one of country music's most recognizable hit makers, selling more than 12 million units.
A disciple of traditional country music; his debut single "Long Black Train" was inspired by listening to Hank Williams. The single went to no. 13 on the country charts and led to a full album on MCA in 2003. "Long Black Train" went platinum and led to a string of hits that garnered Turner a coveted place in the Grand Ole Opry as its youngest member.