The Italian Cultural & Community Center presents 38th Houston Italian Festival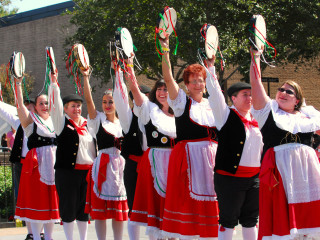 The Italian Cultural & Community Center will host the 38th Houston Italian Festival, an annual festival founded with the scope of celebrating Italian culture and heritage in the city of Houston and recognized as a significant cultural event in the city, Festa Italiana has numerous activities to offer its guests.
From the Italian bowling game of bocce ball; Italian performers and bands from the Houston area and other cities; food booths from Italian restaurants in Houston, serving authentic and irresistible recipes they brought to this country or inherited from their Italian families; activities and rides for children; and traditional events such as the grape stomping contest, the pasta eating contest, the Italian Auto Show and more.
Proceeds from the Houston Italian Festival support the ICCC, the Italian language school, scholarships and many cultural events presented for the public each year.