Houston Symphony presents Constant Requiem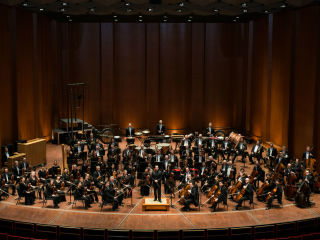 The Houston Symphony will perform the world premiere of Conquest Requiem from Composer-in-Residence Gabriela Lena Frank. Considered Frank's most ambitious project to date, the requiem is the composer's musical interpretation of the Spanish conquest of the Aztec Empire composed for orchestra, chorus, soprano and baritone soloists.
The seven-movement requiem fuses European and Native American influences and incorporates the rhythms and inflections of three different languages: traditional Latin, Aztecan Nahuatl and Spanish. Frank commissioned Pulitzer Prize-winning poet Nilo Cruz to link the Latin and Nahuatl text with original Spanish text that tells the story of Malinche and Martín. The requiem is the seventh collaboration between Cruz and Frank.

Following intermission, the orchestra will perform Shostakovich's gripping and powerful Symphony No. 5.