The Health Museum presents Seventh Annual Siege of the Skeletons Competition opening day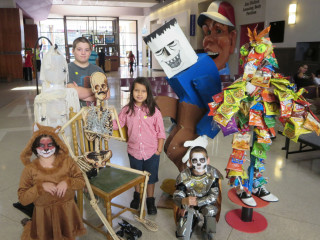 The Health Museum's 7th annual Siege of the Skeletons art competition, running September 29 through October 31, will feature more than 50 entries from students in elementary school (Pre-K to 5th grade), middle school (6th to 8th grade), high school (9th through 12th grade) and the non-school open category of individuals and organizations.
Siege of the Skeleton winners will be announced October 17. Each category winner will receive a $50 gift certificate to Texas Art Supply, two ScreamWorld VIP passes and a one-year membership to The Health Museum for individual/family winners or passes to the museum for group entry winners.
For more information on contest guidelines or to register for The Siege of Skeletons, please visit www.thehealthmuseum.org/siege.