BOX 13 ArtSpace presents September 2015 exhibitions opening reception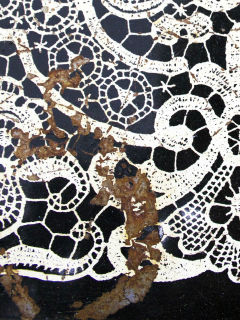 BOX 13 ArtSpace will present four exhibitions in September 2015.
In the Downstairs Front BOX, Barchael, a combined creative identity of Michael Bernhardt and Barry Whittaker, challenges the audience to examine their own encounters with language in Sign Language: Texting.
Sarah Welch grapples with distinguishing between reality, escapism, fantasy and multiple truths in Only Humid in the Downstairs Back BOX.
In faded lace, Michael Stephen examines the Video Home System (VHS) technology by deconstructing and decoding its material and metaphoric layers of representation in the Upstairs BOX.
In the Window BOX, Dennis Nance seeks out the moment when a costume transforms not only the person wearing it, but the environment it inhabits and audience it interacts with in Cast of Characters.
Following the opening reception, the exhibits will be on display through November 7.