2015 Texas Contemporary Art Fair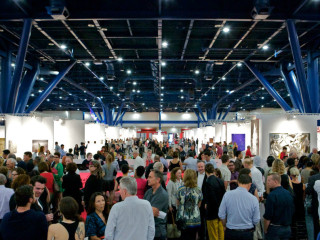 Texas Contemporary is Houston's leading contemporary and modern art fair that brings the country's best galleries to the area's discerning collector base. Featuring a range of works and mediums, Texas Contemporary presents what is new in art as well as a focused representation of interests for this unique city.
For the 2015 edition, Texas Contemporary will build on its years of success, with new dates affording the fair and its city exciting opportunities. The fifth edition will continue partnerships with Texas' finest institutions and museums. The Contemporary Arts Museum Houston will once again be the beneficiary of the preview party, taking place on Thursday, October 1.